Description
How do you mount the Pulsefire® UBF to a gun?

A simple lever activated clamp mounted to the top of the UBF secures the rear handle in any number of positions.
It just so happens that the handle assembly uses the MIL-STD-1913 profile. Thus, you can clamp it onto any common picatinny rail.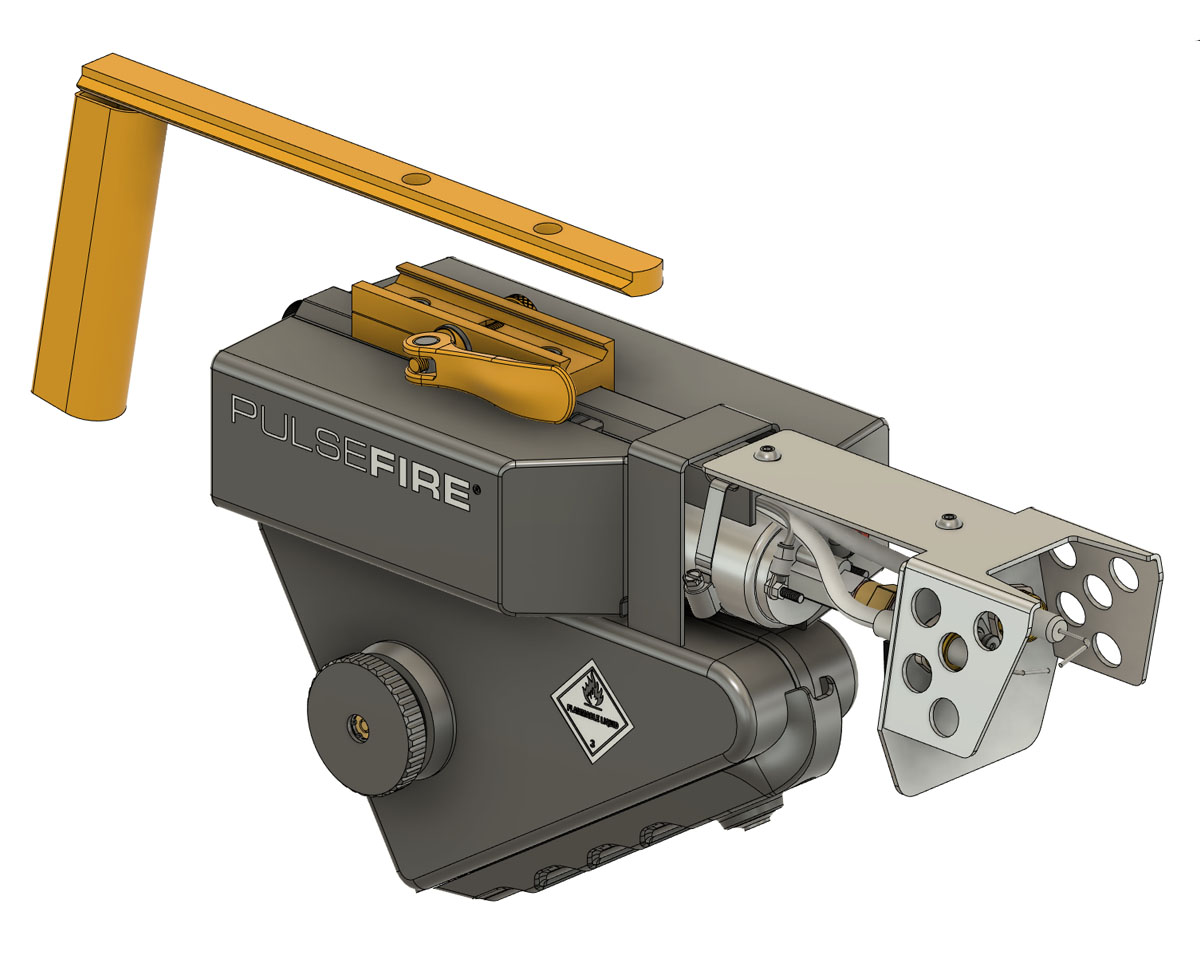 If it's mounted to a gun, how do you refill it?
Use that quick detach lever clamp and un-mount it from the gun. Lay it on its side and extend the built-in kickstand, which keeps the tank as level as possible, letting you fill things up to the brim safely and efficiently.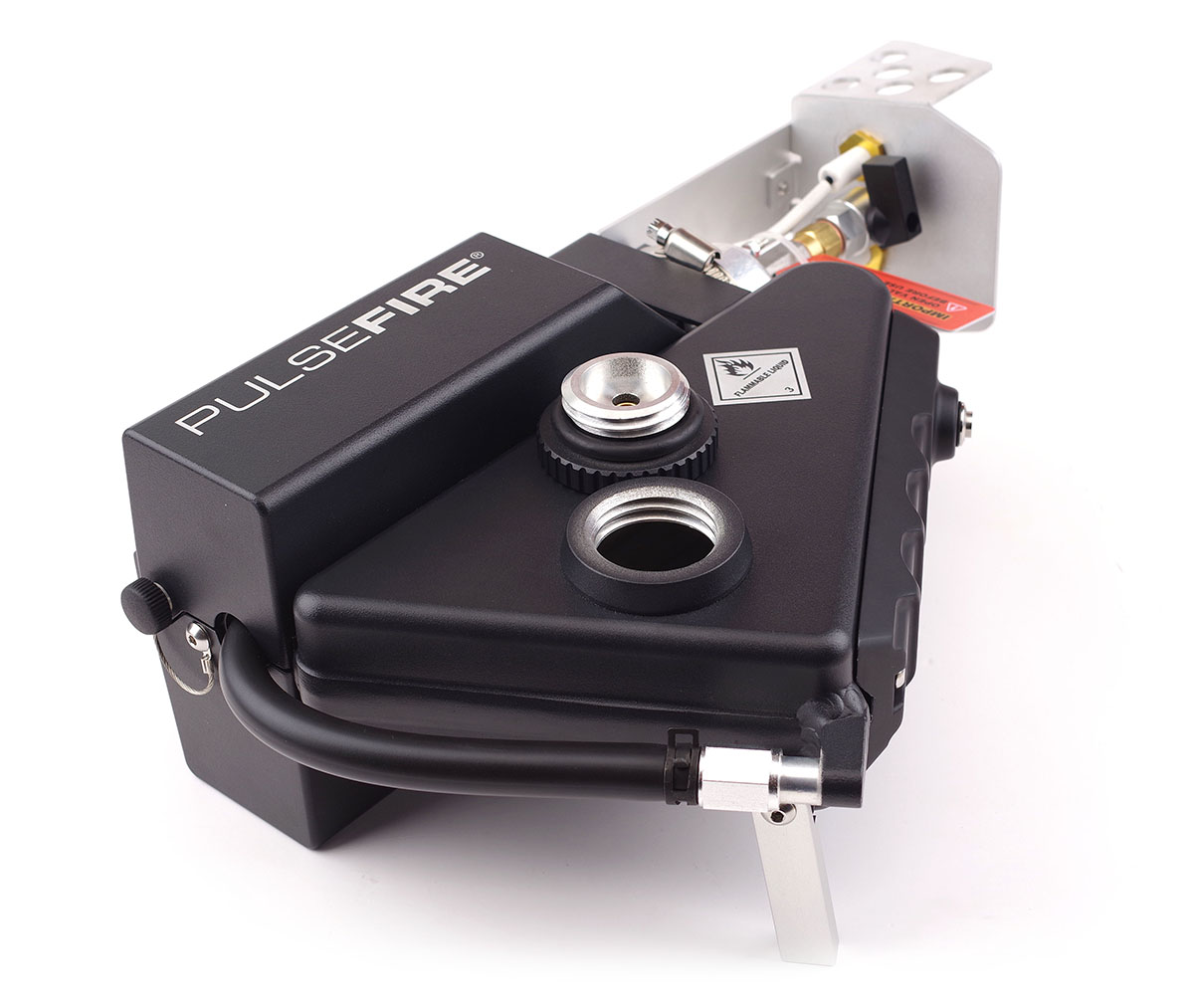 The UBF can also use the Pulsefire Backpack Kit.
With a simple male-to-male adapter (included with the backpack kit), you can easily connect the hose from the Pulsefire UBF to the backpack reservoir, boosting your ability to emit fuel and flames to over 4 minutes.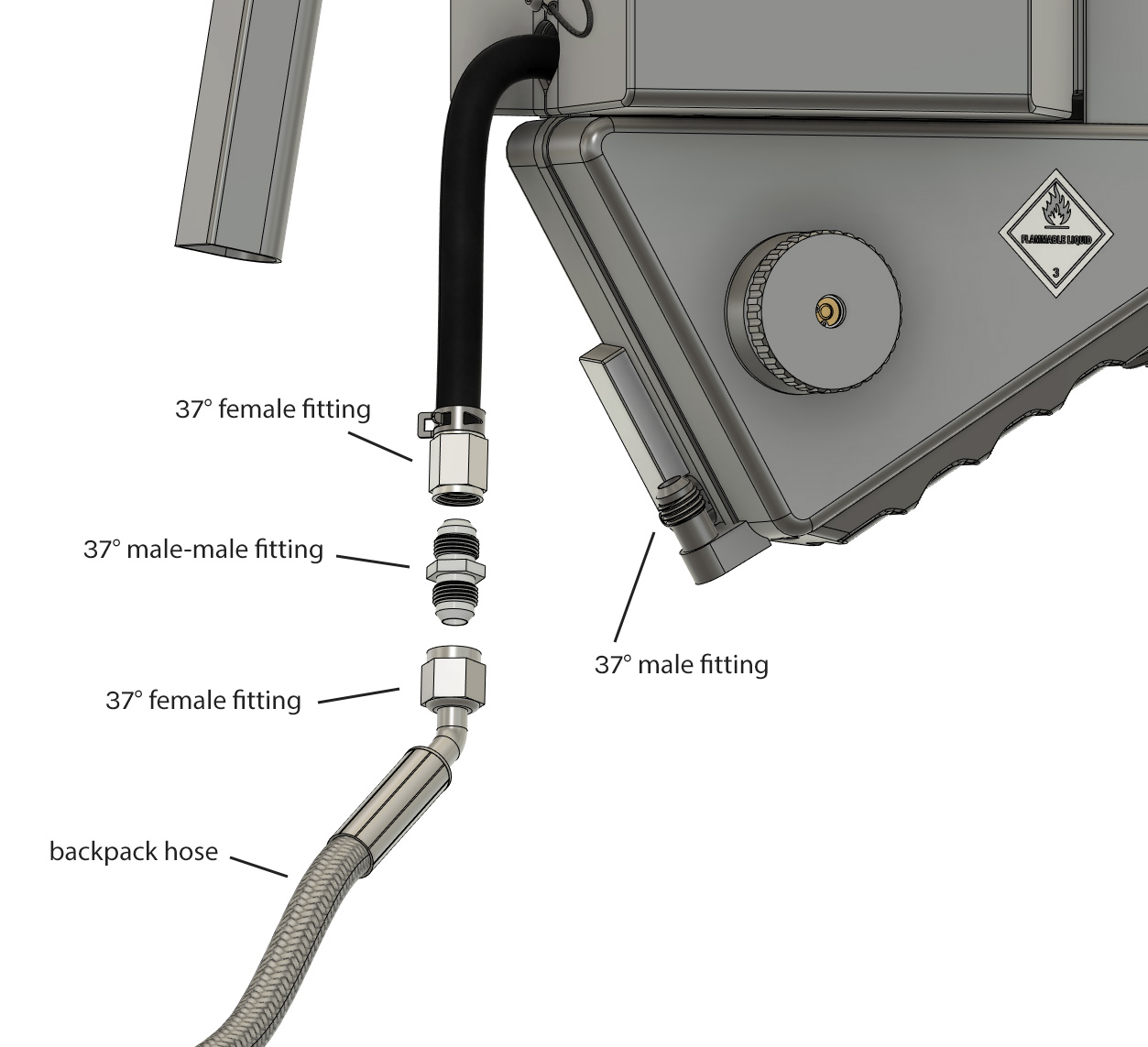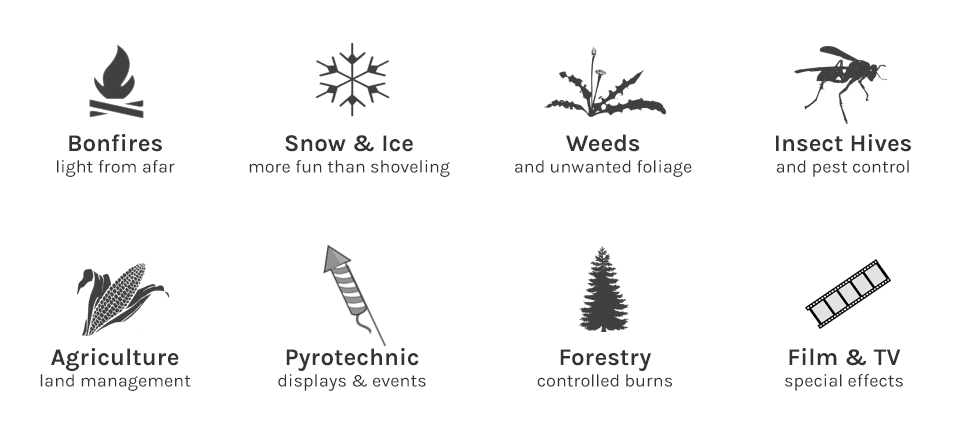 While the UBF is focused more on novelty, it's still capable of typical long range torch use. However, it is less ergonomic than the standard Pulsefire LRT when it comes to full time utility.
| | |
| --- | --- |
| Length | 16.0 in (without handle) |
| Width | 5.0 in |
| Height | 9.0 in |
| Weight | 6.0 lb |
| Ignition | High frequency electric spark |
| Default Nozzle | 0.72″ solid stream |
| Typical Reach | ≥ 25 ft* |
| Fuel Capacity | 0.25 gal |
| Compatible Fuel | Gasoline, gasoline-diesel mixture |
| Primary Materials | Aluminum, Viton, brass |
| Finish | Powder coat |
| Battery | 2200 mAh 3-cell rechargeable lithium |